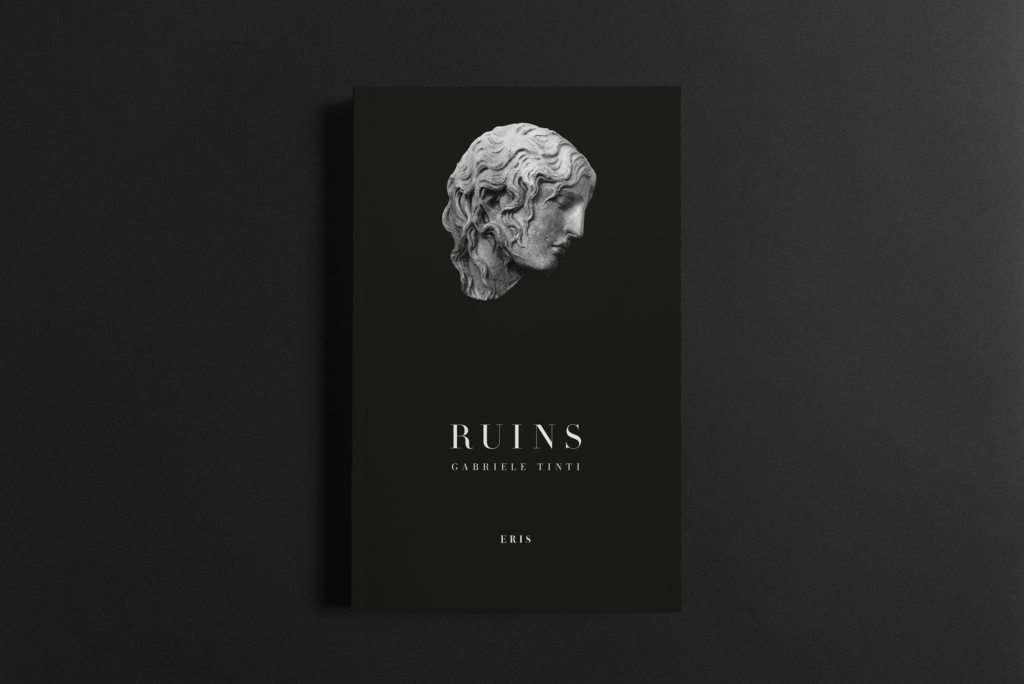 Eris Pres
s
(London)
Like a rhapsode of old, Gabriele Tinti has performed his poems of 'speaking-out' (ekphrasis) to audiences in various parts of the world; here are those responses, an anthology of engagement and delight.
Nigel Spivey, University of Cambridge
"Ruins" gathers a series of writings in the form of verses, fragments and short essays that Gabriele Tinti has devoted to the "living sculpture of the actor".
The writer moves from the tragic sense of death, of vacuity, that pertain even to our masterpieces we would wish eternal, with the aim of giving new life and thought, renewed meaning, to Greek Roman statuary, to all those relics of a now lost humanity. Following its multiple courses and many ideas allows us to enter into a different relationship and knowledge with the ancient world and with the very reasons behind the making of art.
The book is the result of live readings that, over recent years, some actors known to the general public, like Kevin Spacey, Malcolm McDowell, Abel Ferrara, Joe Mantegna, Robert Davi, Marton Csokas, Franco Nero, Jamie McShane, Vincent Piazza, Anatol Yusef, and Alessandro Haber, have made before the most important works of ancient art that inspired the author. The readings have been given at the Metropolitan of New York, the J. Paul Getty Museum and the LACMA in Los Angeles, the British Museum in London, the Musei Capitolini in Rome, the Museo Nazionale Romano, the Ara Pacis Museum, the Museo Archeologico in Naples and the Glyptothek in Munich.
"Ruins" is completed with essays by the eminent scholars of ancient art Sean Hemingway (Metropolitan Museum), Kenneth Lapatin (Getty Museum), Christian Gliwitzky(Staatliche Antikensammlungen und Glyptothek), Andrew Stewart (UC Berkley), Lynda Nead (Birkbeck, University of London) and Nigel Spivey (University of Cambridge).